Alumni Stories Throughout the Years
By: Jennifer Pierce
It's been 36 years and Laura Carpenter can still recall the feeling she had leading up to her week at Outdoor Lab. She remembers feeling anxious because she and her classmates weren't sure what to expect. But soon after arriving at Mount Evans with her peers, the uncertainty she once had vanished. This was something she would remember for the rest of her life. 
Laura went to Mount Evans Outdoor Lab School in the spring of 1984. She remembers wandering through the forest, researching various constellations and then observing them in the sky. She learned archery, how to way-find using a compass, how to identify scat of different animals and the ins-and-outs of using a telescope. She also recalls the letters sent from her parents. Outdoor Lab was Laura's first significant time away from home, so receiving letters to read in the evening was really comforting to her.
Even though she was just a young kid, Laura looks back now and sees that Outdoor Lab opened her mind. "You are testing your boundaries and realizing there are so many more things you can do than you would have ever thought possible," she says. Outdoor Lab gave her an experience unlike any other. It gave her a greater sense of perspective than what she was being taught inside the walls of a classroom.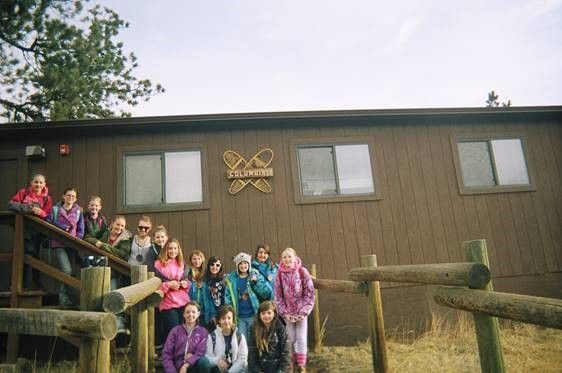 Laura has two kids, who have also been through the program. Seeing them experience many of the same things she did was refreshing and exciting to her. When both of her kids returned, she saw a big change in them. Their teachers did too. "They've seen the world from a different viewpoint because the learning environment is in the wilderness," she explained. "It opens their minds to new things and also thinking outside the box."
Laura stays involved as an alumnus because the experience is like none other; she never wants to see the program go away. Not only do students learn to collaborate with many different people, which is necessary for adulthood, but that's what makes it invaluable... the lessons learned. These kinds of lessons don't just last for the week, the month or the year. These lessons extend through a person's life.