It's been a busy time for The Outdoor Lab Foundation as we prepare for what the year will hold. We are currently hiring and looking for a new Strategic Programs Manager. The sites are also seeking new applications for interns for fall of 2021.
Know people who'd be interested? Have them apply today!
Also, save the date for our 8th Annual After Dark event on September 24, 2021!
The Outdoor Lab Foundation seeks a Strategic Partnerships Manager who will work in concert with the Executive Director to maintain and enhance OLF's consistent and strategic communications with donors, prospective donors and other key stakeholders. This person will initiate and develop relationships with, and secure donations from, corporate sponsors and foundations specifically. The Manager will work with the broader OLF team, board of directors, and VIP networks to grow OLF's community of supporters. Lastly, the position will be the lead coordinator or our most important fundraising event – After Dark scheduled for September 24th, 2021 in Golden.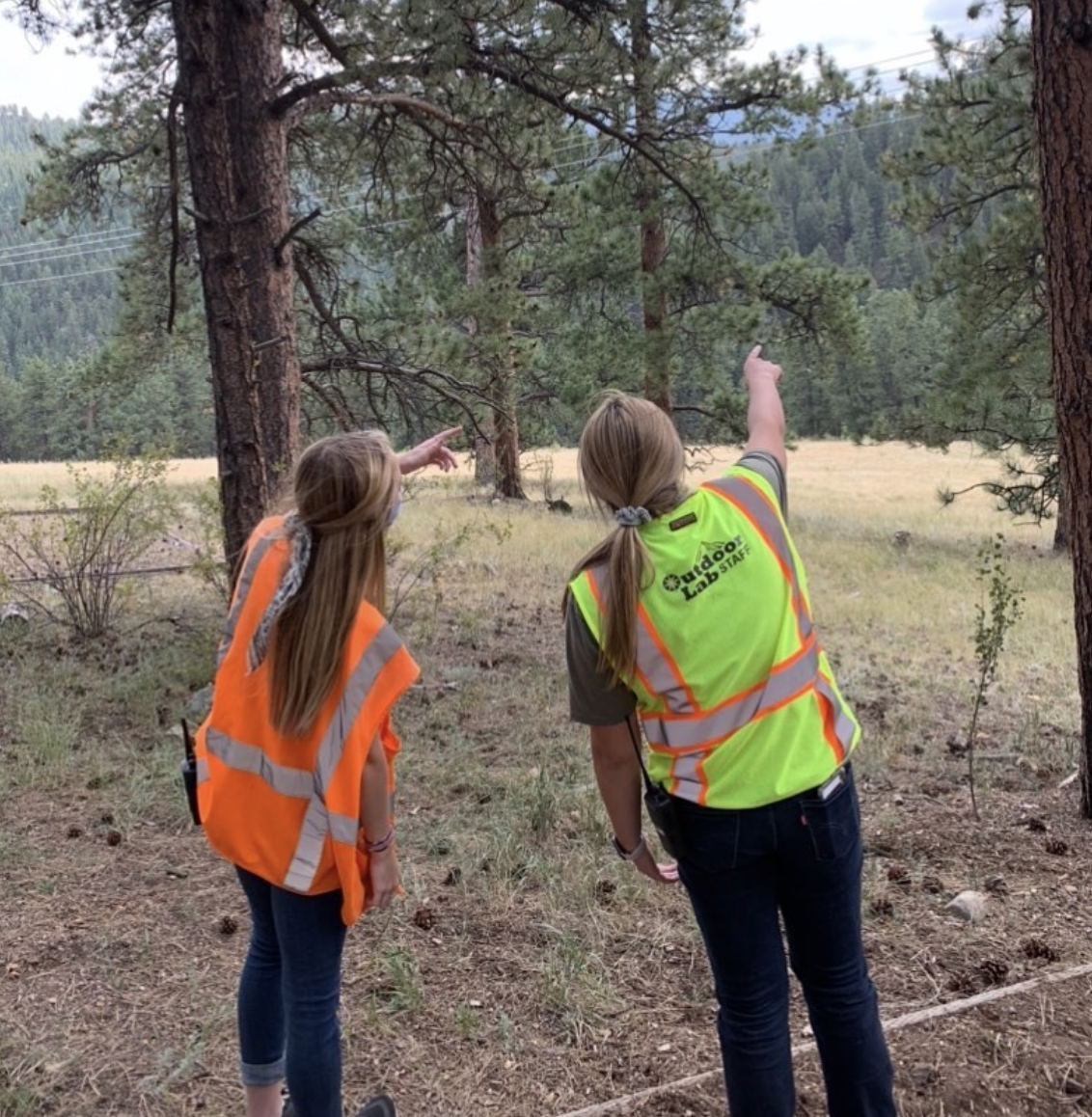 Seeking Interns for Fall 2021
Looking to gain leadership skills? Want to spend your days outside? Well look no further than our Outdoor Lab Fall Internship Program. The Outdoro Lab Program is now accepting intern applications for the fall semester, to begin in August of 2021.
As an intern, students will gain practical experience in teamwork, leadership and communication. Interns lead the 6th grade students as well as high school leaders. Beyond those skills, interns have the opportunity to master self-stewardship, meet personal goals and continue to grow their professional skill set.
Earth Day is April 22- How Will You Celebrate?
Earth Day is coming right up on April 22! Although every day is Earth Day at The Outdoor Lab Foundation, we'd like to celebrate that the Outdoor Lab program has been enriching the lives of 6th grade and high school students in Jefferson County for more than 60 years... did you know the official program began in the late 50's?
This program has given over 385,000 youth the opportunity to explore and experience subjects such as earth science, wildlife biology, astronomy and forestry in the most unique mountain setting. What will you do for Earth Day? Volunteer? Start a new routine? Enjoying nature and celebrating its beauty?
It is with sadness that we report the passing of our friend Ronald Dunsmore. Ron passed away on March 4th, after being diagnosed with cancer in December. Ron is a longtime friend of the Outdoor Lab program where he brought his students from Meadow Lark every other year. His commitment to those students with special needs were inspirational! After retirement, Ron was a board member of the Outdoor Lab Foundation from 2011-2015 where he was our in-house photographer. Ron was also a member of the Shriners and played with a bagpipe group. He will be missed by all of us.
Thank You Chapman Orthodontics!
Chapman Orthodontics is the orthodontist office that gives back. Located in Wheat Ridge, they provide high quality treatment in an approachable, professional atmosphere. They honor their patients & each other as individuals. In fact, each time a person gets their braces off, they get a picture hung in the office!
Why does Dr. Chapman support OLF? He hopes to aid other students in having the same experience he had at Outdoor Lab. He attended as a student and can still recall it. He loved being away from home for a week with his friends and teachers and being in the mountains.
Looking to brighten or improve your smile? They're truly one of the best. Contact Chapman Orthodontics today!
Official Date For After Dark Is 9.24
Mark your calendars! We've officially set the date for annual, non-traditional gala, After Dark. Join us the evening of Friday, September 24th, 2021 as we come together as a community to amplify the Outdoor Lab program. This year will be better than ever with live music, local food and a robust live and silent auction. Click the link below for more details, and spread the word!
Our Contact Information
*{{Organization Name}}*
*{{Organization Address}}*
*{{Organization Phone}}*
*{{Organization Website}}*
*{{Unsubscribe}}*