New Construction Opens Opportunities for More Site Improvement Possibilities
In the Fall of 2018, Jeffco voters approved ballot measure 5B, a $567 million bond investment for needed capital improvement projects for schools throughout the district. Since that time, Jeffco Public Schools has been working to construct three new schools, replace three more schools, build 23 additions to existing schools, as well as make significant improvements to all schools across the district.
As a result of this investment, both the Windy Peak and Mount Evans campuses will receive new buildings in 2022. On Mount Evans, the district will construct a new dining hall (illustrated below). The dining hall construction will be supported by an additional $100,000 gift from the Foundation and will boast over 6,000 square feet for dining and meal prep, a wrap-around deck overlooking the meadow, and "garage-style" doors that open onto the deck to create an open-air dining environment for students.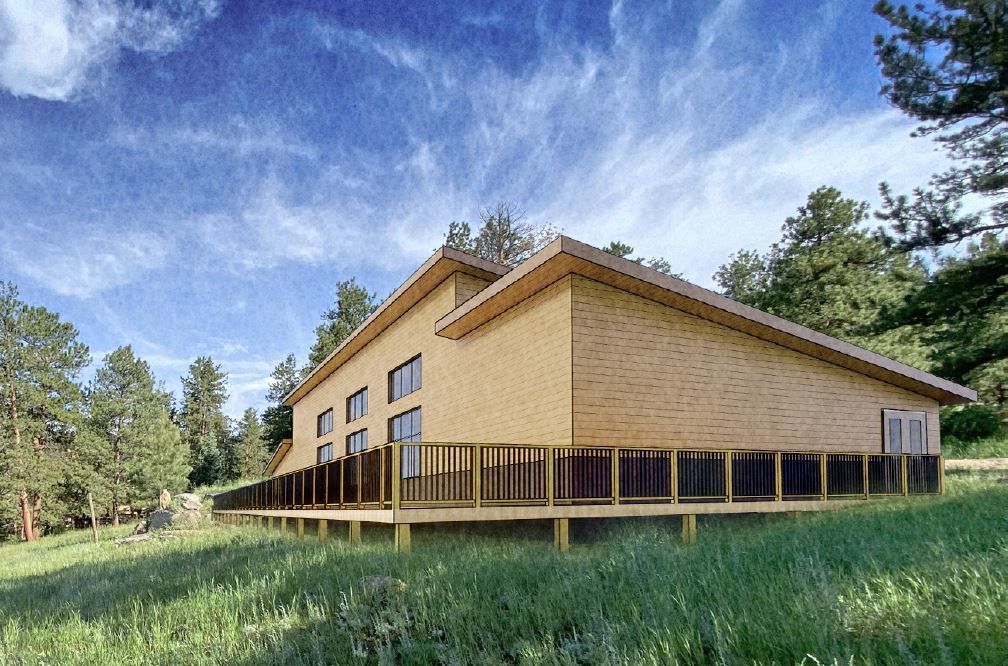 The Windy Peak property will receive a new 2,000+ square foot bunkhouse which will sleep 20 students. This is a much-needed upgrade for the Windy Peak as the new building will include toilets and showers. All the other bunkhouses at Windy sleep many fewer students and require the use of a centrally located bathhouse. Limiting the number of students that must leave their bunkhouses to use the bathhouse at night will improve safety and cleanliness for all.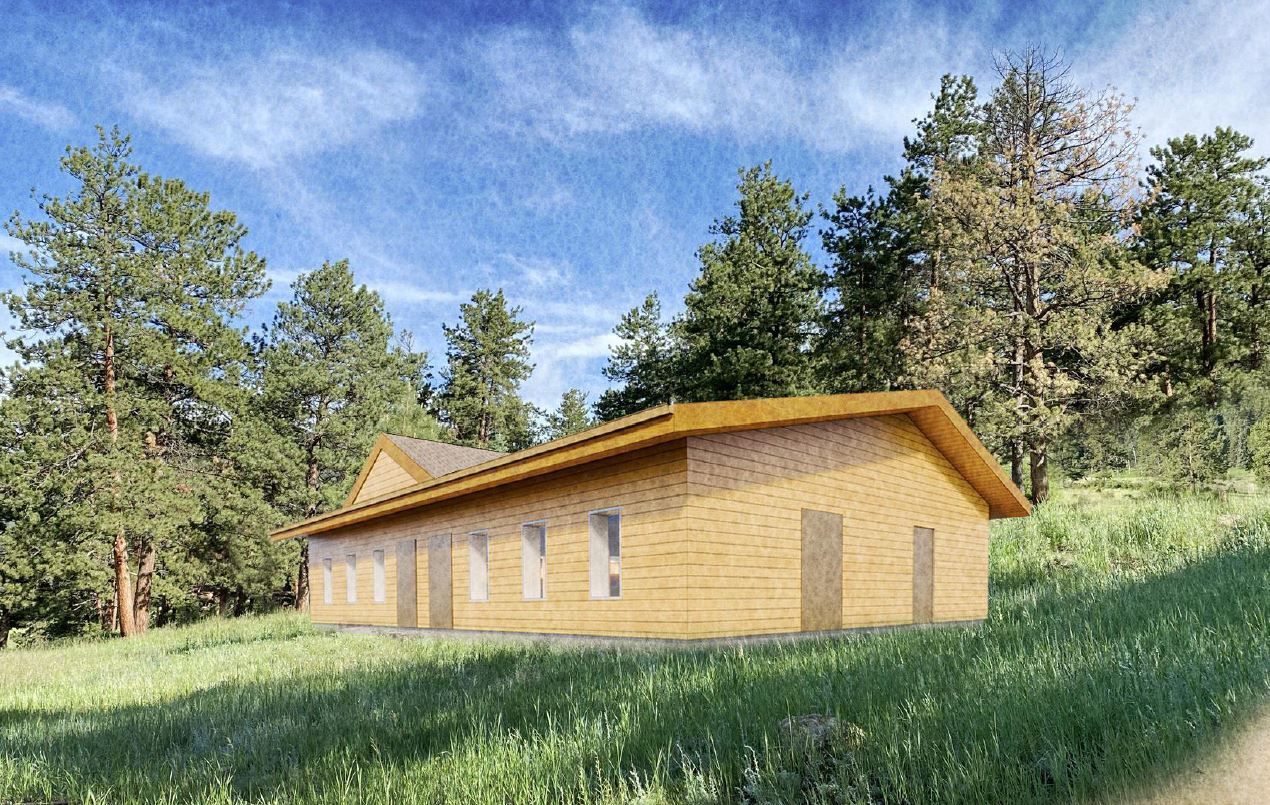 These new buildings will also allow us to repurpose older buildings or reconstruct facilities that are in need of significant upgrades. In particular, the site staff, the facilities team at Jeffco, and the Foundation are in conversations to prioritize staff housing needs on the sites. The projects identified through this process will require a deeper investment that would include a fundraising campaign led by the Foundation. The hope is that through reconstruction or heavy maintenance of a few of the existing structures on each site, we can create housing for staff that is attractive for both short and long-term stays.
In addition, site staff and the Foundation team are looking at what we can do in smaller increments to update and improve the look, feel, and safety of each campus. In August, we plan to host two volunteer workdays. The workdays will offer an opportunity to fix or improve the sites in myriad ways. This may include fixing a fence line, improving trails or walkways, painting, pulling weeds, or planting native plants. As we get closer to spring, we will have more specifics and will begin the recruitment process for volunteers who are interested in spending a day with us on the sites.