Outdoor Lab Foundation Charts New Course with Multi-Year Strategic Plan
The 21-22 schoolyear marks our 64th season in continuous operation! The lives Outdoor Lab has touched, and the memories generated at our campuses go back generations.
We are incredibly fortunate to have this program serving students in Jeffco. There are very few programs in the country that operate at a scale as large, have such inspirational and emotive campuses, provide the depth and breadth of programming, and tie back to the curriculum being taught at home schools. For these reasons, Outdoor Lab is unique.
Here at the Foundation, we have made great strides over the past year. We have grown our commitments to the Tuition Assistance Program, the Intern Program, and the High School Leader Program. What's more, we made deep investments in the campuses with funding for the Mount Evans Dining Hall and the Windy Peak Historic Preservation Project. But still, we know there is more we can be doing to increase our impact and make Outdoor Lab more meaningful and welcoming for every student growing up in Jeffco.
With this in mind, we set about crafting a new multi-year strategic plan for the organization which will take us through 2025. We spent the first five months of 2022 collaborating with the board, Foundation staff, Outdoor Lab site staff, 6th grade teachers, and select administrators around Jeffco. We also received input from our supporters, as well as, parents of students. The insights and advice we received from this comprehensive stakeholder engagement process informed all aspects of the plan that we are proud to share with you now.
The goals and strategies identified in the plan will position Outdoor Lab and the Foundation as essential service providers and partners for our most important stakeholders – students, families, and teachers. Moreover, the plan will establish the Foundation more concretely in communities throughout Jeffco. Finally, it will authentically connect us to community leaders, businesses, policymakers, and the public at-large for the work we do and the impact we have.
Our plan is organized into three strategic pillars – Great Partnerships, Lasting Support, and Community Relevance. Here is an overview of the plan and a synopsis of our major initiatives:
Strategic Priority #1 - Great Partnerships - Partnerships form the foundation of what we do. We must have great relationships with the mountain campuses, the neighborhood schools, district administrators, and other non-profit organizations to achieve our mission and vision. Here, our goal is to deepen our partnerships with our closest stakeholders by serving as a convener of ideas, a supporter of our shared priorities, and a reliable problem solver. Within this priority, the Foundation will be successful if we can:
Increase the pace with which site facilities and infrastructure are maintained or replaced.
Nurture and invest more deeply in Outdoor Lab Student Leaders.
Better resource and support teachers in their preparation for, and participation in, Outdoor Lab.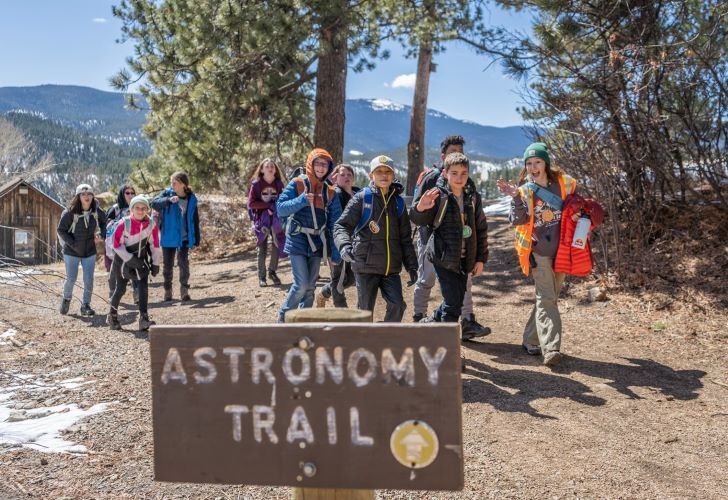 Here, we will work with the site staff and facilities team within Jeffco to produce a prioritized list of maintenance and reconstruction projects for both campuses. The plans will identify which projects are suitable for volunteers, contractors, in-kind professional services, or led by Jeffco facilities professionals. We want to improve staff housing for both campuses and ensure the historic structures on both campuses are restored and preserved.
We will expand the number of students applying to be High School Leaders and improve the High School Leader experience for students and teachers. We will onboard High School Leaders better and recognize schools that are supporting the program more proactively. Moreover, we will provide more career pathway and professional development opportunities for our dedicated Interns so they feel supported and appreciated for their semester-long term of service
Lastly, we will support teachers who participate in Outdoor Lab, especially those who lead the coordination of their school's experience.  We will expand evening presentation offerings to bring more attractive and culturally relevant options to schools, easing scheduling and funding challenges for schools who struggle to fill this time. We will honor and recognize more teacher more regularly for their work organizing Outdoor Lab and grow a stronger, more cohesive, cohort of teachers from across the district who love Outdoor Lab and want to see it thrive. To this end, we will host more relationship-building events and activities into our calendar for teacher to meet one another and connect on Outdoor Lab issues.
Strategic Priority #2 - Lasting Support - Fundraising success is vital to our ability to realize programmatic goals. Increased funding will allow us to deploy more resources into the community, build capacity internally, and ensure high quality outdoor learning experiences for students. Here, our goal is to secure sustainable and replicable revenue for the Foundation and broad public support for Outdoor Lab.
Within this priority, the Foundation will be successful if we can:
Diversify funding for our work by engaging all sectors of the philanthropic spectrum – emphasizing corporate, individual, and foundation giving.
Implement a communication strategy that inspires connection to our mission, articulates our point of difference, and celebrates our impact.
Improve our fundraising systems internally supported by appropriate technology to better measure, report, and forecast.
Fundraising to support Outdoor Lab and the positive experiences students have at Outdoor Lab will always be our focus. To this end, we have set goals for ourselves to grow revenue from our individual donors, corporate sponsors, and foundation grantmakers. We also want to expand After Dark, sell more product through our store, and increase the number of participants in our Lab Card Program. We know we also need to expand the number of people we are talking to about our work. The more we can educate and inspire more people about Outdoor Lab, the easier it will be for us to find new supporters for our work.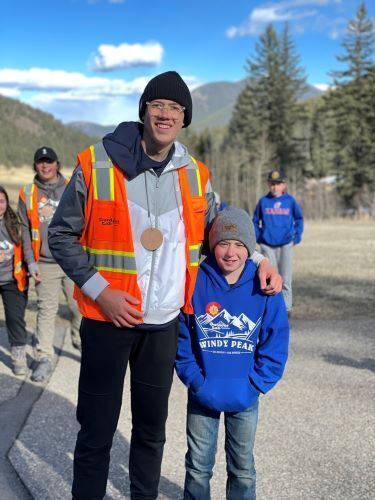 Strategic Priority #3 - Community Relevance - To warrant strengthened support from our community we must make certain that our services are meaningful, relevant, and successful. Moreover, we must support Outdoor Lab's work to be a safe and trusted provider of environmental education experiences for all students. Here, our goal is to ensure families, students, teachers, and schools feel confident about participating in Outdoor Lab knowing that we are connected to what truly matters to them.
Within this priority, the Foundation will be successful if we can:
Increase trust and confidence that Outdoor Lab is a safe, fun, and positive experience for all students in the district.
Increase the efficacy and impact of our Tuition Assistance Program.
Listen and learn more about what students and families value in the program.
We plan to deploy a team of dedicated volunteers and spokespeople who can spread the word about Outdoor Lab and support schools in their efforts to ensure every student feels welcome to attend Outdoor Lab. Not every student in Jeffco sees themselves in outdoor culture so getting down to the grassroots level, and explaining what Outdoor Lab is and isn't, is critical to ensuring this transformational experience is accessible to all. We want to expand our gear libraries so that students and families know that lack of access to outerwear or gear should not be a barrier to participation. Similarly, as it regards the cost of the program, we want every family to know that the Foundation is there to support them and their school in paying for the experience. The fees to attend should, likewise, not be a barrier to a student attending Outdoor Lab.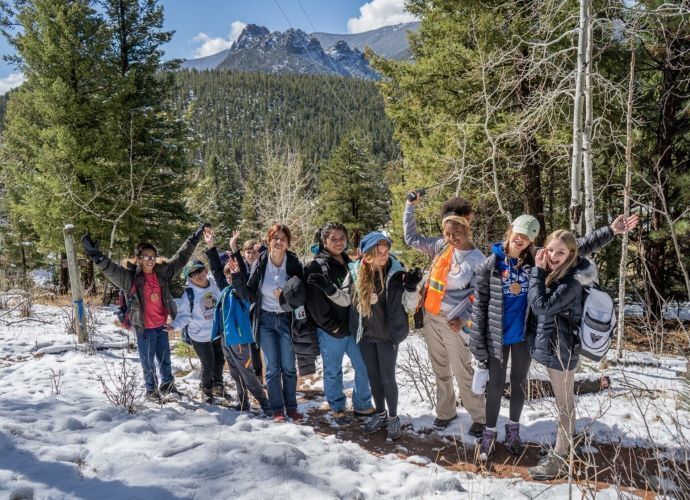 Lastly, we want to listen and learn from our schools and community stakeholders. We will improve how we are reaching out to the community to get feedback on the program and the experience. We specifically want to learn from students (was the program impactful, fun, and engaging), teachers (was the experience well-organized, educational, and positive), and families (did they notice positive growth and development in the child upon their return home).
While we know the positive impact Outdoor Lab has on young lives, we also recognize not every kid gets to enjoy nature and transformative camp experiences the same way. With our investment in the above strategic initiatives, the Outdoor Lab Foundation will better equip and support our teachers, students, and families, to enhance, and make more meaningful, the Outdoor Lab experience for all students regardless of their socioeconomic background. Moreover, we will invest in the physical infrastructure of two historic and inspirational campuses so that future generations of Jeffco students have a first-rate outdoor school to visit for years to come.
In the end, we will help more kids access the inspiring and regenerative effect of nature, the thrill of hiking a mountain trail, the excitement of catching a fish, the joy of viewing a star-filled sky, and the friendship of a caring mentor. Perhaps more importantly, we will give more youth an increased sense of self, an understanding of their place in the natural world, a passion for life-long learning, and a commitment to environmental stewardship.