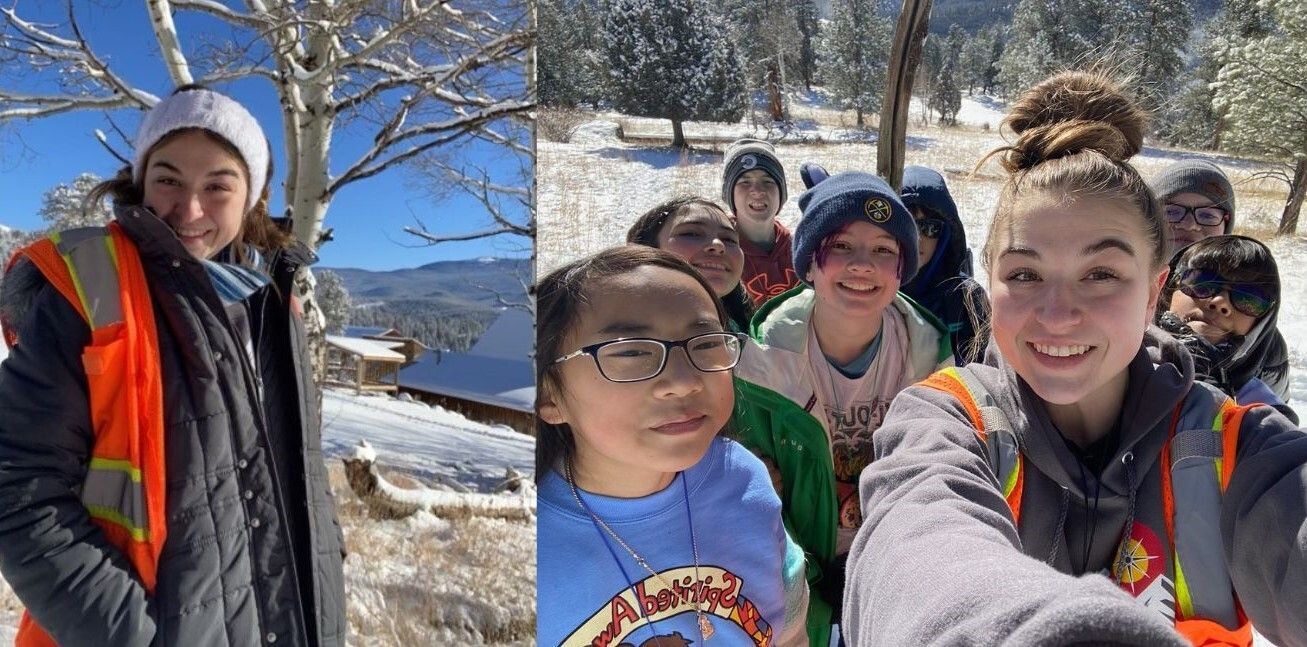 Catching Up with Irelynn One Year Later
The Outdoor Lab Foundation is honored to annually award three scholarships to excellent students who have served as High School Leaders and Interns at Mount Evans or Windy Peak.
We recently spoke with Irelynn, one of last year's scholarship recipients, about lessons learned as a High School Leader and the impact the Outdoor Lab Foundation's Scholarship is having on her educational journey. Here is what she had to say:
"In the words of Bob Fosse, a legendary choreographer, "the time to sing is when your emotional level is just too high to speak anymore, and the time to dance is when your emotions are just too strong to only sing about how you feel." My path to achieving a Bachelor of Fine Arts, though not a traditional one, is about connection between languages, personalities, and ideals through song and dance. Outdoor lab shares these values for connection, stewardship of others and oneself, and education above all. With the help of the Outdoor Lab Foundation, I have been able to pursue my dreams at the American Musical Dramatic Academy in New York City this fall and am very thankful for the skills they have left me with. After time spent as a High School Leader, I have learned how to better monitor myself, increase my appreciation for the environment and city I live in, and own personal responsibility. I am incredibly fortunate to have been a recipient for the Outdoor Lab Scholarship and am getting my degree to channel our nation's most intricate emotions into the beauty that is theatre; rather, a world constructed like a well full of pastels an artist dipped in while he drew." -Irelynn TerraNami 
You can support exemplary High School Leaders and Interns like Irelynn by donating directly to the Outdoor Lab Foundation Scholarship. Your donation opens doors for deserving students who are pursuing their post-secondary education goals. To make your donation of any amount to the Outdoor Lab Foundation Scholarship, please click on the button below.