Team Rubicon Partnership Lessens Wildfire Risk at Outdoor Lab
Veteran led group establishes long-term partnership with Outdoor Lab Foundation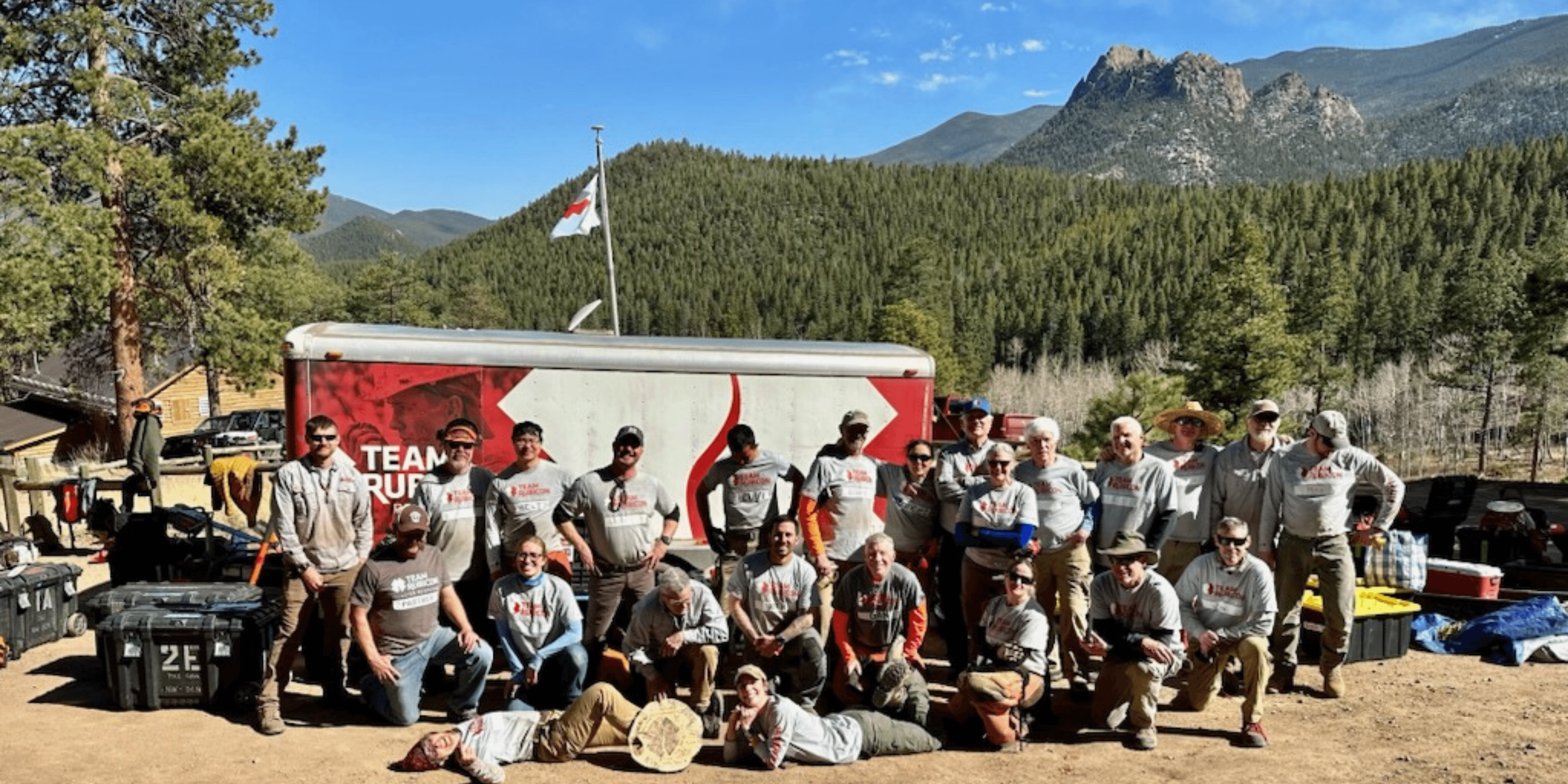 The Outdoor Lab Foundation has launched a partnership with Team Rubicon to lead fire mitigation efforts on our mountain campuses. Team Rubicon is a veteran-led humanitarian organization that serves global communities before, during, and after disasters and crises.
Founded following the Haiti earthquake in 2010, the organization has grown to more than 160,000 volunteers across the United States and has launched over 1,100 operations domestically and internationally. To drive equity across disaster and humanitarian services, Team Rubicon focuses on three areas of impact: disaster services- from mitigation to immediate response to recovery; rebuild services- maintaining the fabric of communities through resilient building methods; and international services- providing emergent and surge medical services, and disaster risk reduction.
In Colorado, their focus is fire and flood mitigation. At Operation Windy Peaks in Bailey, their team members, known as Greyshirts, managed to remove 36,500 cubic feet of dead trees (some standing some down) to greatly reduce the risk and spread of wildfire in the area. They are also running a sawyer training on the property in June and plan to return for another large team project this fall. We look forward to working annually with Team Rubicon to lessen the risk of catastrophic wildfire on our properties.
Overall, the Colorado team plans to execute 10 fire mitigation operations throughout the state in 2023. They also have 10 sawyer trainings and proficiencies planned this year to build their capacity to better serve Colorado communities.
In Denver, they have also partnered with the International Rescue Committee to assist with the resettlement of refugees recently arrived in the U.S. Next month they will launch Operation Trees on Parade in Grand County, a continuation of last summer's Operation Rage Against the Ravine, their largest mitigation operation in Team Rubicon history. This national operation will fly in Greyshirts from around the country. Operation Trees on Parade will be the year's largest operation in Colorado running from June 9th – 18th.
Thank you Team Rubicon for the incredible support. We are excited for what our partnership can accomplish in the years ahead.
To join a Team Rubicon project or learn more about their work visit their website linked here.